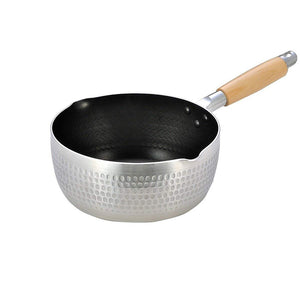 Product Features & Tips

Snow pan that corresponds to all heat sources. The inner surface has fluorine finishing so it is strong in scorching.

Product Details

Product Size(cm):11*36.5*22
Product Weight(g):Approx. 560g
Product Materials:Aluminium Composite
Made In:China

Product Introduction

HOKURIKU Aluminium was established since 1930 manufacturing and selling household cookware cast from aluminum alloy. Since then, HOKURKU Aluminium has been working to enhance the development of society and social life with strong determination for environmental friendliness. Our products are made with strict compliance to environmental regulation. We also emphasise work-life balance amongst our employees. With happy staff and environmental friendly methods, we produce the best quality aluminium household products for you to enjoy. Food cooked with our cookware tastes more delicious! Enjoy tasty nutritious meals with your family.