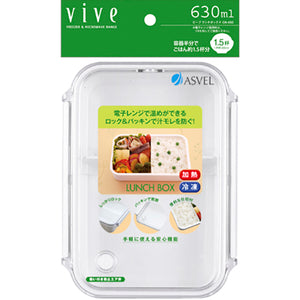 Product Features & Tips

With seal and lock to prevent liquid leakage.

Product Details

Product Size(cm):18.4W*13.5D*5.2H
Product Weight(g):196.5
Product Materials:Body, Partition: PP / Lid: AS / Stopper: ABS / Packing: Silicon Rubber
Made In:China

Product Introduction

Founded since 1971, ASVEL is the leading company in household products in Japan with products ranging from Kitchenware, Living goods, Sanitary items, Bathware, Laundry goods and Leisure wares totaling over 2500 items. ASVEL designs, develops and manufactures products with consumer lifestyle needs in mind. ASVEL produces goods to fulfill every consumers dream.